Injury prevention and rehab for swimmers
from blueseventy and Taylored Health & Performance
What is a shoulder impingement?
Understanding the bio mechanics of swimming, and how we can ensure that we have all the muscle groups firing evenly so the shoulders are not overloaded help ensure you can swim without injury.
What are Prehab and Rehab exercises ??
Preventing and repairing injuries is key to benefiting from training. Just 5 minutes a day of simple focus can make all the difference.
Luke from Taylored Health and Performance has teamed up with blueseventy to share stretches and strengthening exercises you can do anywhere, anytime - and help your swimming performance.
5 exercises to stretch your shoulders and help prevent shoulder injuries
Stretching - Free up the chest
FInd a doorway, and make the most of getting those tight spots across the chest muscles stretched and relaxed...ready to fly.
Distraction (Stretch) the Shoulder and bicep
Distraction - not an excuse to get out of exercise, but a stretch that creates some space for the joint to lubricate and free itself. A simple stretchcord or theraband is all you need.
Stretching out your lats with a rollar.
Give your key swim muscles your lats some attention. A foam roller and some bodyweight pressure will release those tight spots and keep them performing at their best.
Stretch and mobilise shoulder joints with a lacrosse ball
Use a firm ball like a lacrosse ball to help trigger and release those tight spots across your back with these simple tips.
The levator scapulae is a skeletal muscle situated at the back and side of the neck. Mobilise and loosen up the scapula and neck area using a stretch band a a few minutes of time
5 exercises to strengthen your shoulders and help prevent shoulder injuries
Strengthen your shoulder stabilisers
Activate and strengthen your shoulder stabilisers using a foam roller and a few subtle moves to get sustained results.
Strengthen and activate your scapular and lats - Bar pull down
Using a gym bar (or some stretch cords) to get the shoulders and lats activated and strengthened.
I,Y,W - Strengthening the Shoulder blades
Take yourself on a shoulder journey and move from I to Y to W and reap the strength benefits.
Focus on the external rotator cuffs
Using an incline bench and some light weights to balance out those swim muscles and the action of the all important rotator cuff
Small focused movements with a real focus on technique. Retract and protract those all important smaller muscles
Want to find out more from Luke Taylor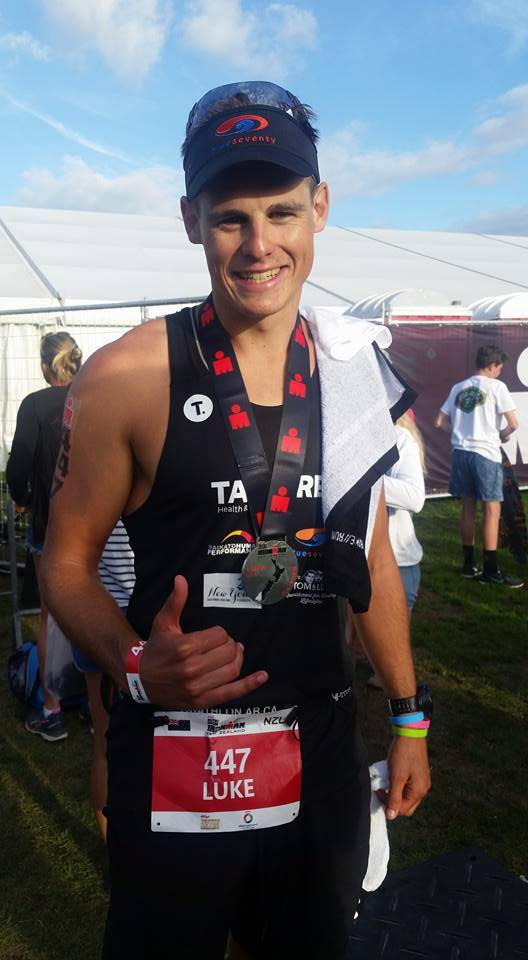 LUKE TAYLOR
Health & Performance Specialist
"The founder of Taylored Health & Performance and an Ironman athlete, Luke, has developed a unique method that applies an integrated approach to health and performance,
Bridging the gap between science and practical application
In this time-poor world, Taylored Health & Performance main focus is all around efficiency for maximal impact, whether you are looking to attain overall health & well-being through to sporting performance. The Taylored method identifies and priorities a unique personalised plan to attain your true potential.
Our focus at Taylored is to inspire and empower others with the knowledge, tools and strategies that allow them to attain their true potential"
QUALIFICATIONS:
– Postgraduate Diploma In Sport & Exercise Science
– REP's Registered
– Trigger Point Performance Foam Rolling (Level 1)
– Endorsed Stress Managment Provider (SMEAEP)
– Certified Sports Medic
– Certified First Aid